TeensHELP Comprehensive Adolescent
Pregnancy Prevention Program
The St. Lawrence County Health Initiative's TeensHELP Comprehensive Adolescent Pregnancy Prevention (CAPP) Program offers sexual health education and positive youth development programs for teens in St. Lawrence and Jefferson Counties. We are on a mission to ensure the life-long success of all teens by helping them manage their risks, realize their self-worth, and make healthy decisions, including sexual ones. 
Don't forget, you can ask us anything, any time!
We believe in the transformative power of youth and strive to provide teens and young adults with the tools they need to recognize and reach their full potential. We talk with teens, not just to them, about topics that are important and relevant to them, because what matters to teens matters to us. We encourage teens to think about their hopes, dreams, and goals for the future as they learn skills that will keep them on track to achieve them. Our goal is to provide them with critical information and life skills they will need as they move into adulthood. We believe that, when given the right information and motivation, teens can make good decisions, especially around their sexual health.
Our programs give teens the space they need to learn how to have healthy relationships, advocate for their needs, communicate with their peers and partners, better understand their responsibility to make healthy choices, and find answers to all their sexual health questions. While this may make some adults uncomfortable, it is undeniable that teens need information about healthy relationships, abstinence, birth control, negotiation skills, and sexually transmitted infection prevention before they have sex. TeensHELP is all about offering age-appropriate, medically accurate messages that reassure and support youth in healthy decision making.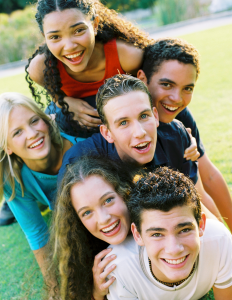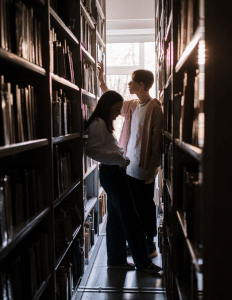 It isn't always easy to motivate people, especially tween and teens, to modify their sexual behavior, even when that behavior puts them at risk. That's why the sexual health programming opportunities we can offer our partners draw upon positive youth development and social learning theories that reflect a cognitive-behavioral approach to health education and risk management.
In order for young people to adopt less risky behaviors, they must be provided with the following tools:
Age-appropriate, medically accurate, unbiased information needed to understand the issues.
The cognitive skills that allow them to examine their values and beliefs about personal risks and possible consequences.
The cognitive skills that allow them to analyze behaviors and situations that increase their risk of HIV infection, other STIs, and unplanned pregnancies.
The intrapersonal (within self) skills to understand and manage their feelings and thoughts.
The interpersonal (between self and others) skills to define and exercise behaviors that reduce personal risk.
A sense of self-efficacy and the confidence required to allow them to make safer decisions about their sexual choices.
The motivation to apply these skills to their everyday lives and in all relationships, not just the sexual ones.
THE PROGRAMS WE OFFER TO OUR PARTNERS
To reduce their risk through behavioral change, adolescents not only need information on their perception of personal vulnerability, but also skills and confidence in their ability to act safely. The evidence-based sexual health education programs we offer our partners give youth all of the tools they need to make healthy, informed decisions about their bodies, their relationships, and their health. Read more about each program below.
Be Proud! Be Responsible!
BPBR is an evidence-based program that provides high school aged youth (13-18) with the knowledge, motivation, and skills to changes their behavior in ways that will reduce their risk of contracting HIV and other STDs, as well as unintended pregnancies. The curriculum includes:
MPC is an evidence-based program that provides middle school aged youth (11-13) with the knowledge, motivation, and skills to changes their behavior in ways that will reduce their risk of contracting HIV and other STDs, as well as unintended pregnancies. The curriculum includes:
FAQs from Health Teachers & Youth Workers