Kelly Johnson-Eilola Award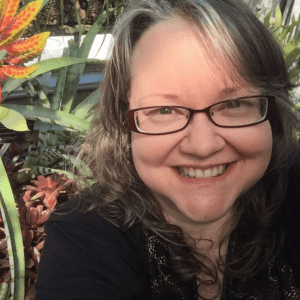 Kelly Johnson-Eilola, a long-term employee with the Health Initiative, was a compassionate woman dedicated to expanding the educational, social, vocational, and economic opportunities for teens in our community. She served as the Health Educator Supervisor for the Comprehensive Adolescent Pregnancy Prevention program. A dedicated health educator, Kelly's professional life with our agency focused on the fields of positive youth development, youth sexual health education, and access to care. She effectively, respectfully, and compassionately guided and supported youth, mentored college interns, and administered youth-centered programs.

Kelly's volunteer activities included mental health counseling with Crisis Text Line and facilitation of Our Whole Lives, a sexuality education program of the Unitarian Universalist Church. Kelly had also been active with suicide prevention, sexual assault support services, hospice, women's health care access, food security, and the Humane Society. She was devoted to her family as a partner and mother, as well as a caregiver of beloved rescue dogs. Kelly's presence while listening, attention to each person's unique gifts, and willingness to engage in innovative activities demonstrated an openness to people, ideas, and meaningful connections. Her dedication to the belief that all people, including and especially youth, have a right to comprehensive, medically accurate, and developmentally appropriate sexual health and sexuality information and care is a testament to her expert understanding of positive youth development and whole person health.
The Kelly Johnson-Eilola Award is given to a resident of St. Lawrence, Lewis, or Jefferson County who stands out as a champion of and advocate for North Country youth/teens.
As determined by the Johnson-Eilola family and Health Initiative staff, a nominee should:
Believe in the transformative power of youth/teens.
Work to support and improve the physical, emotional, mental, and sexual health of youth/teens.
Seek to expand the educational, social, vocational, and economic opportunities for youth/teens.
Apply a strengths-based, positive youth development approach, directly engaging with youth/teens and promoting positive outcomes.
Strive to enhance the social and emotional development of all youth/teens.
Promote environments that support young people's health and safety.
Demonstrate a personal passion for giving back to the community and supporting local programs.
Have a question? Reach out!