Patrick "Bird" Kerr Award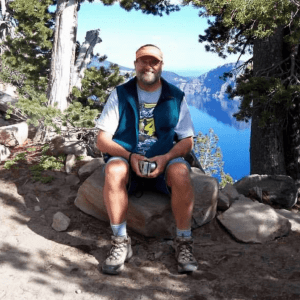 Patrick "Bird" Kerr was an employee for the St. Lawrence Seaway Development Corporation. With undeniable charm, he brought smiles and enthusiasm that were contagious to every room he entered. In addition, "Bird" was very supportive of the Wellness Program at his work as well as in his personal life. He strived to eat healthy, exercise and spread the word of healthy activities occurring throughout the county. Mr. Kerr passed away in 2008.
The Patrick "Bird" Kerr Award sets out to honor an employee who exemplifies the admirable qualities Mr. Kerr demonstrated.
In order to be considered for the award, an employee must be nominated by fellow employees, administration, or Health Initiative representatives. As determined by the Kerr Family and the Health Initiative, a nominee must be an employee who exhibits many of the qualities Kerr did, such as:
continuously showing support for the Health Initiative
striving for overall wellness in their personal and professional life
creating opportunities for other colleagues to become more "well"
continuously offering suggestions to help the wellness program grow
providing encouragement to colleagues to participate in programs
enjoying being outside and being active
trying their best to improve, maybe having to work hard at accomplishing it but persevering
always showing good nature and friendliness
being open to new things, new places
being someone everyone seems to know


The ideal nominee will possess the majority of these qualities, and nominators should communicate this clearly in the nomination form.
Have a question? Reach out!